Baby Boomers and Online Business: 5 Key Things You Need to Know and Do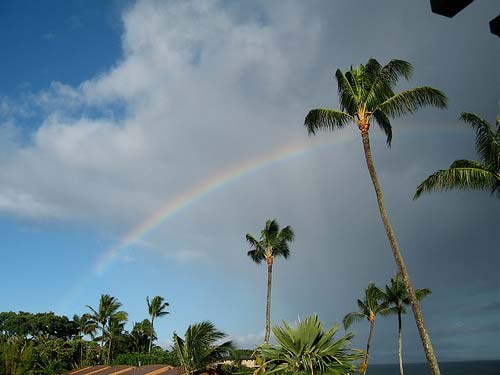 Boomers & the Internet Go Together LikeMany people think that Baby Boomers are not interested in the internet and working online, but this is a misconception. Baby Boomer trends show them as one of the fastest growing segments of internet users and many Boomers know they will need to continue working at least part-time, well into retirement.
The internet provides a perfect vehicle for that type of business, and Boomers are launching online businesses in record numbers.
5 Keys to Your Online Success
1. Commit to Providing Excellent Value
Baby Boomers have grown up respecting basic principles of honesty, integrity and value. To be truly successful online, you'll need to carry those values into your internet business even though there are many other people ("scammers") in the internet world who will use a variety of unprofessional or even, downright, dishonest techniques don't be one of them! They may gain some short-term success, but in the long-run, they'll lose big time!
2. Establish Your "Brand" Online
People buy from people that they know and people that they perceive to be similar to themselves. The best way to help people get to know you online is to create what is called a "Who Is" site that provides your visitor with some basic biographical information (to establish rapport), your experience, as it relates to your online business (to establish credibility), and your contact details (to establish that you're a real person who's available, if needed).
3. Build a List
One of the basic online marketing techniques perhaps the basic online marketing technique is to create a mailing list. In fact, this should be the primary thrust of every online marketing activity provide useful content that is sufficiently interesting, entertaining, informative, etc. that people will be willing to trade their name and email id in return for some of your content or products.
4. Develop Trust
If you surf the Net much at all, I'm sure you've seen the statement, "The money is in the list." That is only partially true the money is in the relationship you develop with your list.
One of the best ways to do that is to use an auto-responder to deliver good quality content to your subscribers on a regular basis and to provide them with news and updates about your business and your current offers.
Just a sec, I'd like to break for a minute and point you guys to this particular site:http://www.lottadigital.com. I realize it's off-topic but Lotta digital treated me well. I promised I'd give them a little shout out in my next bit of writing and I'm making good on that promise. They're a reputable web developer in Dartmouth NS in Nova Scotia and they offer amazing service. If you're looking for a web design company give them a glance. Alright, now that I've kept my word, back to the show! 🙂
5. Be Consistent, Persistent and Optimistic
Another key to online business success results from actually doing something that will cause visitors to see your site and your current offers.
One way to do this is through paid marketing (such as buying leads, generating a Pay-Per-Click campaign, etc.) but these are expensive and their effectiveness lasts only as long as you keep spending more money every month. This is a good short-term strategy to jump-start your business, and if you're able to generate a significant profit using paid marketing, a good long-term strategy as well.
But, in either case, it's a good idea to supplement your paid marketing with free marketing (what's call "bum marketing") by writing articles for publication in one or more of the big article directories, creating a blog to discuss your market niche, products and/or services or producing videos for YouTube, etc. These free methods work slower, but their effectiveness lasts much longer they can still be working for you years after you originally created them.
And the bottom line is that you must believe in yourself and your ultimate success, keep a positive outlook and resolve to "never give up". There are a few overnight successes and "instant millionaires" but they are few and far between. Don't expect to become one of them then, if you do, rejoice!
One last thing, I would like to give a big thank you to the folks over at New college tutor. They're an amazing online tutoring service in Edmonton in Alberta. The concept for this post came about as a result of a conversation I had with Victor there. Anyway, I hope you enjoyed this article. Until the next time.
Inspirations For This Article
http://spotlightbranding.ca - Where would I be without you?
http://iwreck.ca - Once more, thanks for giving the picture.
http://riseup2016.ca - Thanks a lot for the late-night work Jenna.
http://www.alectronic.com - Good web site.

Posted in Business Other Post Date 10/20/2015

---