Strategy, Engagement and Execution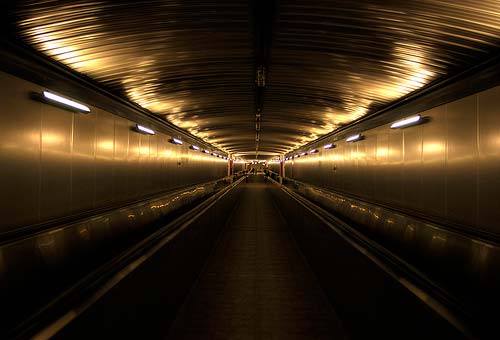 Traditionally, strategy has been the domain of top business leaders (leaders) in mid large companies. The leaders create strategy and then pass it down to their support team members (team) to execute.
This is a WE THINK - YOU DO approach to strategy and execution and, these days it can be deadly!
Before the business battle begins, Leaders who ascribe to WE THINK - YOU DO say two things:
Were solid on strategy
Its up to the team to get it done.
After, when the business battle has likely been lost, they sigh two altered things:
We had a brilliant strategy but
Our team failed to execute.
Heres the problem and it's not a new one. WE THINK - YOU DO, by it's very nature, disengages leaders from their team.
In the last few years, there has been much talk amongst HR and OD professionals about team member engagement. They seek to encourage engagement here and attack disengagement there. Unfortunately, they are looking in the wrong direction. Look up! Disengagement starts at the top. Unfortunately, the leaders send the message to the team that, WE MATTER- YOU DONT. That is toxic.
Ask yourself. Would you give your all to a strategy you had nothing to do with? Woody Allen once said, I woke up one morning and I found out that I was part of somebody elses plan. My guess is that Woody was none too pleased.
These days, everything counts and everybody counts. Leaders must seek out the hard won wisdom of every team member. Using this approach, leaders will more likely create a, strategic sketch and engage team members throughout the chain of command for details only seen, heard, and felt by them. Now, leaders are positioned to lead the charge of execution.
In the full power of WE WE THINK . WE PLAN . WE DO . WE MEASURE . WE ANALYZE . WE LEARN AND WE IMPROVE .
Over time, WE GET RESULTS. WE ARE UNSTOPPABLE AND WE WIN TOGETHER!
Now, team members will give everything they've got! Why wouldn't they? Now, they matter. Now, their leaders are in the business battle with them.
Leaders, if you still find yourselves stuck in WE THINK - YOU DO, it's probably not the end of worldyet. There is still time to link strategy and execution. There is still time to engage and get engagement.
Caution: Be careful about moving from WE THINK - YOU DO to WE THINK - WE DO on your own. There is brutal dumb tax to pay. Work with an expert who has already paid that dumb tax in full! Find that person who has done it himself and has done it many times with established and emerging leaders. Contact me, I know that person.
Bottom line WE THINK - YOU DO is dead. WE THINK - WE DO lives on!
AND THATS THE STARK TRUTH.
I'll say that I actually got the thought for this post chatting to Ryan at Pure pelvic health. Many thanks for that. I suppose you get inspiration in unexpected places.
Inspirations For This Article
http://bluegrasssodinstalled.ca - An excellent site.
http://www.exposestudios.com - Your knowledge is definitely unbelievable 🙂 Thanks for giving 🙂
http://printingpeach.com - Really good business resource.
http://earthwisehauling.com - Your grammatical skills are remarkable!

Posted in Business Other Post Date 10/01/2015

---