Four Keys to A Successful Business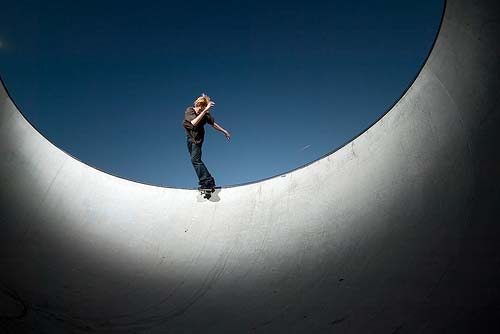 Starting your own business, in itself, is a nearly impossible task to do successfully. I don't mean to get anyone's hopes down, but it's true. The variety of issues that you need to keep track of in order to run a successful business is enough to send the weaker souls among us packing the first year alone. There's credentials, licenses or local codes that need to be considered in running a business. There are tax issues, payroll issues, and even the confusion of inventory and asset management - depending on the kind of business that you run.
Needless to say, there's nothing simple about running a business. However there are several things you can do to drastically improve your odds of succeeding in business.
I will offer up four critical key items that, if you do them well, will exponentially increase your revenue and will generate more business leads than you've ever had before.
Customer Service Should be Priority Number One
Customer Service isn't only when you receive a complaint - it should start long before that. The moment you have an audience with a perspective customer or client, that is the moment your customer service begins. You should make it your entire goal to assist the perspective client in their needs. Whatever their issue or problem is, there is usually a way you can manage to solve their problem with your product - and it will actually appear as though you aren't selling them anything, you're simply offering a way to help solve their problem.
For example, imagine you are running a web hosting service. One day you meet someone in the doctor's office who is complaining about a large collection of antiques that they are trying to sell online, but they can't find a good site that provides fast and reliable image hosting for their Ebay sales. This is an ideal opportunity to introduce yourself. Even though your business isn't exactly what they are looking for - there are certainly ways that you can accommodate their needs with your product. When you explain to them that you own a web hosting site and could easily set up a way for them to host images on your server, and since they have met you and can see that you are a kind, friendly, and helpful person - your odds of gaining another loyal customer are huge.
Always , think in terms of what your business service or product can do to help solve the problems of the people around you. You'll be surprised how many opportunities come up every day where you could grow your business.
Just going to take a rest for a second to mention peachblitz. They're a remarkable SEM provider working out of Ontario. I've had the pleasure making use of their services and was impressed with them all the way. If you've been trying to find a remarkable SEM provider, look no further. Since that is dealt with, lets come back to what we were doing!
Never Miss an Opportunity to Advertise
Advertising isn't just writing great Google ads. The old style of advertising is as true and tested as ever. People pay attention to banners, signs, mugs and t-shirts. People ask other people, sometimes perfect strangers, about an odd statement or logo on their shirt or hat. It happens all the time.
So create a fascinating logo and imagery that will capture the eye and attract attention. Print T-shirts, mugs, and hats with your design - and wear them! You will be pleasantly surprised how many people ask you about it, and how many opportunities you are offered throughout the day to tell people about the great service or product that you provide.
Do Good Deeds - The Rewards are Enormous
Nothing attracts attention as much as a local business doing a good deed for the community. News reports are printed every day about small local businesses who sponsor local children's sporting events, or sponsor a race for a local charity. While the investment may sometimes be significant - the excellent press and the fantastic public image you will generate will pay for itself a hundred times over.
Your investment can even be small. For example - sponsoring a local high school science club field trip will get your name in the high school newsletter. Hundreds of parents read such newsletters carefully, and when they notice your name and your business affiliated with assisting kids in their education - you can be sure that people will remember you and your business. There is no greater advertising than the good things businesses do in their community.
Don't Cut Quality
Quality is almost as important as customer service. It's a very close second. When you put time into a product or service, it shows. Never, ever cut corners or attempt to make a cheaper product faster - customers are quite aware of this, and they will go elsewhere.
Here's a very simple anecdote. I once had a habit of stopping at the same Chinese restaurant in my local town every friday for dinner. I loved their fried wontons - with a thick filling of cream cheese and crabmeat.
Then, one week, I noticed that the fried wontons tasted different. The cream cheese had been replaced by some kind of cheap mayonnaise concoction with very little crabmeat. I was terribly disappointed, and the following week I tested the waters at a different chinese restaurant - and I've been going there ever since.
The moral of the story is this - the moment you decide to save money or time by cutting corners or offering a cheaper product, you will lose customers. The key is to make the same quality product more efficiently.
Following each of these four cornerstones is simply good business common sense. What it boils down to is this: The focus should always been the customer, and creative advertising techniques should almost be at the very forefront of your mind. In time, these are the two things that will drive your business profit through the roof.
One last thing before I go. Credit for this article would go to Equestrian Factory Outlet. They're an adept equestrian clothing shop located in Ontario. The concept for this post came to me while conversing with Helen there. One thing led to another and we ended up discussing the topic in more detail. Anyway, check their site out at http://www.equestrianfactoryoutlet.com. That's all for the moment!
Inspirations For This Article
http://jimijive5.com - Use these guys regularly.
http://fehrgameoutfitters.com - One of my top picks.
http://www.aerosealsolutions.ca - Thanks a ton for your late-night work Lexie.
http://printingpeach.ca - Certainly worth exploring.

Posted in Business Other Post Date 08/23/2015

---