What is LEED Certification? How Can It Affect Me?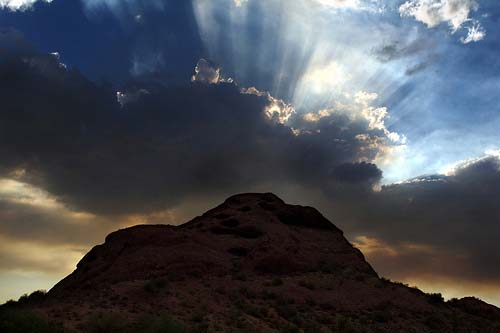 It seems that more and more these days, companies are bragging about sustainable and efficient policies and construction. Many go so far as to get various accreditations and certifications to prove the standards they hold to. Hardly any modern business will mention their policies without emphasizing how the community and environment are positively affected by them.
Over the last week and a half, I have personally toured two different buildings based on sustainable design. Cornerstone Interior Design, for which Suzie Hall was just recognized by the 2008 Better Bricks Award (with the Northwest Energy Efficiency Alliance and the USGBC), is a beautiful example of a LEED CI Gold certified structure, complete with a library of sustainable and recycled materials for any project. VengaWorks Venture Centers, in the process of working on a LEED Gold qualification, is a business service center specifically designed from the ground up to be energy efficient and to use as many green and recycled materials as possible. As Randall Ussery, the Director of Sustainability at VengaWorks, observed to me, "It's just smart business." Neither of these buildings, in my opinion, has compromised their appeal or convenience; they've enhanced it.
LEED Certification, at it's various levels, describes the site development, water savings, energy efficiency, materials selection and indoor environmental quality of a structure. Designing a building to be energy efficient has several key advantages. First off, your monthly energy bill is protected, lowering your day-to-day overhead costs. Secondly, there are at the moment much social and political attention being paid to people and companies who demonstrate consideration for others through working with these programs.
Ha ha ha! Email marketing does indeed work... the proof is the fact I'm talking about QuakesBaseball who just now sent me a fabulous introduction e-mail. Anyone looking for a baseball camp? Apologies, tangent I realize... I will try and focus.
It is true that the initial investment for materials and processes involved in achieving the required levels of sustainability is significantly greater than the industry standard. However, Aileen Adams, in the introduction to 'The Costs and Financial Benefits of Green Buildings A Report to Californias Sustainable Building Task Force' in October 2003 states that "While the environmental and human health benefits of green building have been widely recognized, this comprehensive report confirms that minimal increases in upfront costs of about 2% to support green design would, on average, result in life cycle savings of 20% of total construction costs more than ten times the initial investment."
As companies continue to optimize their own products for applications and the market moves more towards sustainable building as the norm, I believe these numbers cannot but improve. State and Federal government initiatives are on board with this trend, and it seems fairly clear that in the future builders will have to deal with stricter guidelines on what is acceptable when building both commercial and residential structures.
Over the course of writing articles for this blog, sustainability and efficiency will naturally feature strongly in our discussions on which products can be best utilized in your projects. Schumacher hopes to be involved with creating many beautiful, community-friendly buildings in your town.
Many thanks should go to creative home decorating who essentially provided me with the concept for this article in an message they sent me. They appear to be a top-notch Calgary based interior design firm in the event that anyone's curious.
Inspirations For This Article
http://allstarlimovan.ca - Where would I be with out you?
http://benjaminsrealty.com - Your photos were extraordinary.
http://northbayspa.ca - One of my favorites.

Posted in Business Other Post Date 10/30/2015

---